A design platform that allows you to customize your transmitter according to the ergonomics of your machine.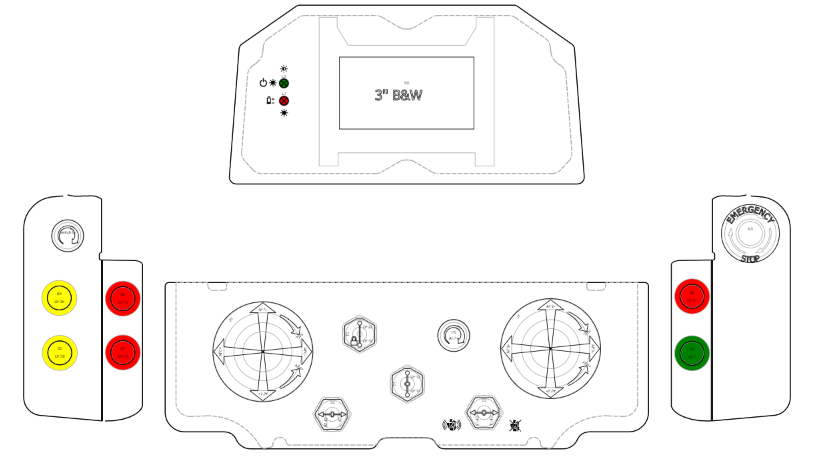 Design
Drop components from our library onto the canvas
Submit
Request a verification of your project
Feasibility
Feedback on your project with an attached offer
Prototype
If everything is validated, a prototype can be ordered and sent quickly
E-Spec is a web based platform that allows us/you to draw a layout and define all informations about your needs regarding safety remote controls. The main goal is to speak the same language between you and us and avoiding dozens of emails. All of what is inside E-Spec will be shipped ! This will speed up the process of getting an offer for a custom design and reduce misunderstanding. E-Chronos has a fully line up of standard which allow fast delivery, but some machine require a customisation. Via video conference for example, we will go step by setp without forgetting something.
E-Spec is always under developpement but a set of defined features is already available :
Drag and Drop component

List of option

Library of standard available

E-Drop custom logic description

Track of changes

PDF printable

Files attachment
Request a login with the form below :
We will contact you and help you building the radio remote control of your needs :
Access wide range of products
Quality products.